There is nothing I can say about David Letterman that isn't already being said in tremendous quantity, and occasionally quality, all over the Internet. (
Example
.) Nothing, that is, except to relate my David Letterman Dream.
Background: I was a David Letterman fan from the very start of his national TV career. I saw him as a new comic doing stand-up on The Tonight Show. I rejoiced when a snow day meant I could stay home from school to watch his short-lived daytime program. His HBO special, "David Letterman: Looking For Fun" seemed designed to appeal especially to me, personally. I was there for the first episode of Late Night, and many more thereafter. His arrival on late-night TV just as I began the slow transformation to adulthood assured me I was inheriting a hipper and more interesting world than the genteel one inhabited by Johnny Carson and my parents. I didn't know then to call it "postmodernism," I just knew that there seemed to be a secret joke at the heart of pop culture and Dave and I both got it.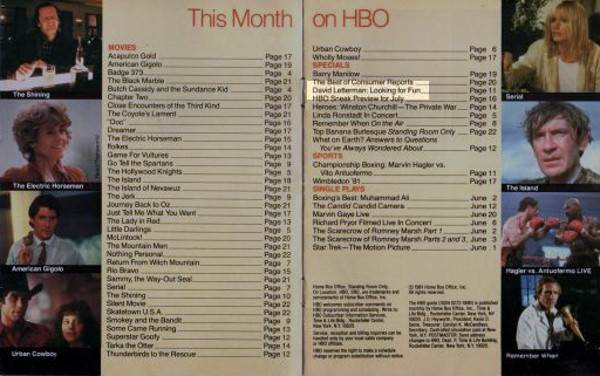 A few years later, halfway through college and finally living in a place of my own, feeling alternately independent and lonely, my sleep-wake cycle shifted crazily late and life an unpredictable whirl of schoolwork, friends, and cherchez la femme, Letterman became my reliable daily refuge. His frequent willingness to expose the machinery behind Late Night — the offices, the studio, the local environs, the staff and crew — was the first clear indication I ever had, and a strangely reassuring one, that a future writing top-notch TV comedy awaited me if I wanted it.
In a nearby parallel universe, Dave and I were buds.
I visited that parallel universe once in the most vivid dream of that sleep-deprived period. I got onto the elevator at the ground floor of Rockefeller Center with Dave and several others, some celebrities, some not. We all chatted amiably. As the elevator rose, it also shrunk, because 30 Rock, it turns out, was a pyramid, and that's what pyramids do to elevators. So at each stop a number of people were forced to get out. Finally it was just me and Dave riding the last few floors to the top. Together we hatched a scheme where I would come on Late Night as a guest. Dave would introduce me as a big celebrity. ("Ladies and gentlemen, a man who needs no introduction…") We'd make up movie premieres, charity events, and awards ceremonies for me to describe having attended. The joke would be on the audience as they tried to figure out where they were supposed to know me from.
To this day I half believe that if I had ever actually befriended David Letterman and pitched that idea to him, he would have gone for it, and I'm just as sure that no one else on TV from then until now would have.