In 2016 I took a memorable trip to New York City with my colleagues from Chain. Nasdaq and Chain cohosted a conference to educate finance nerds about blockchain technology.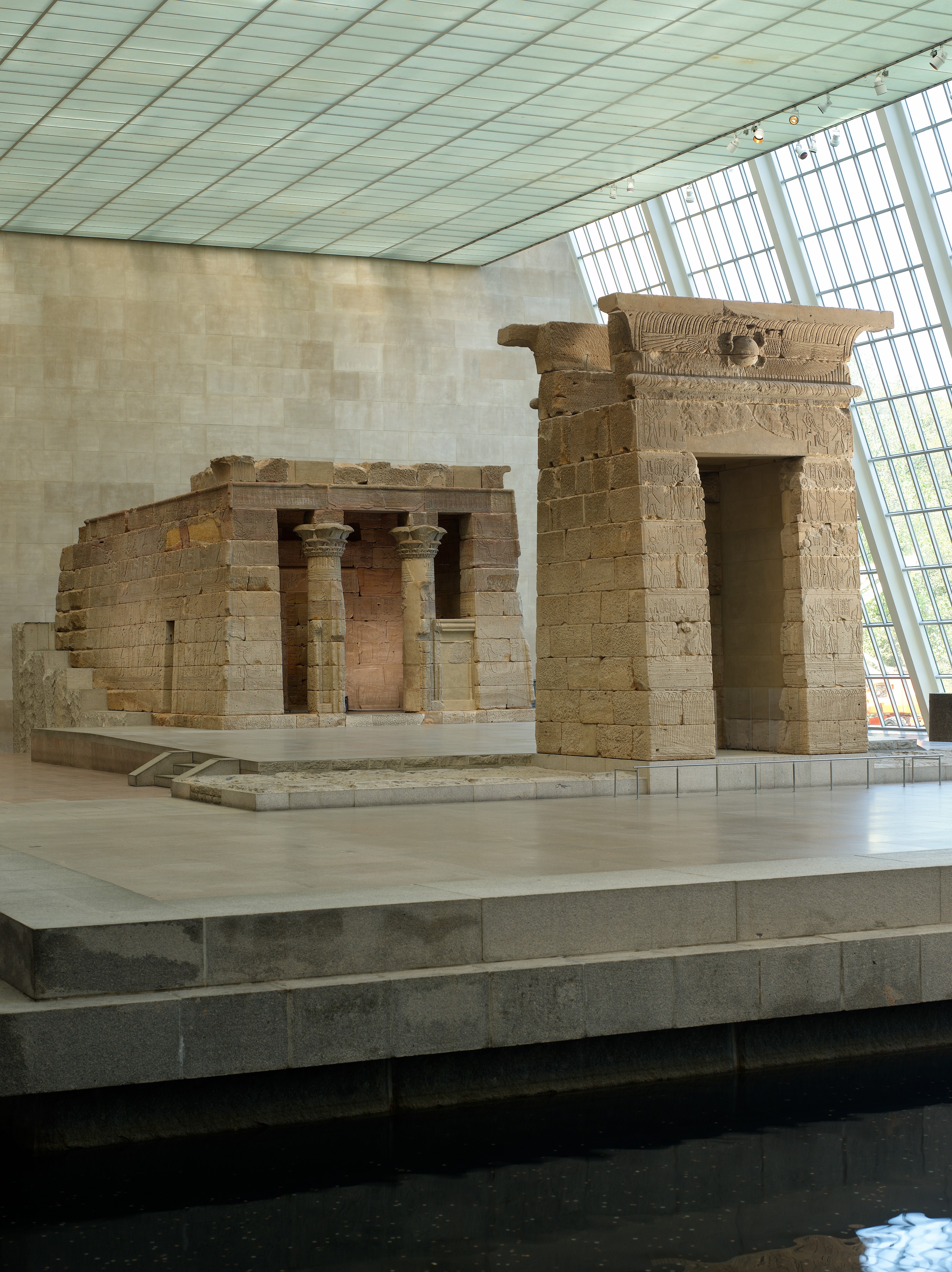 We spent the weekend before the conference doing fun New York things, together and separately. On Saturday morning we got a wonderful docent-led tour of the Metropolitan Museum of Art. A highlight of that tour was the Temple of Dendur, a three-thousand-year-old Egyptian structure donated to the U.S. in the 1960's. It is exhibited in a special gallery at the north end of the museum, whose north face is a canted glass wall. Our tour guide asked if any of us could guess why. I speculated that a wealthy patron wanted to be able to see it from their nearby Fifth Avenue penthouse. I was exactly right, and got a high-five from the guide. Jacqueline Kennedy was instrumental in securing the temple for the Met, beating out the Smithsonian and other sites, and got to gaze down at it for years afterward. (Her passion for it derived from the efforts she and JFK made during his presidency to rescue Egyptian antiquities from destruction due to the Aswan Dam. The gift of the temple from Egypt was in gratitude for that.)
Later in the day we were talking about the musical Hamilton, which was then a brand-new and unprecedented sensation. Only our CEO Adam had seen it, on a New York trip a few months before, but it captivated him and he brought it up often. A line from one of its songs — "In the face of ignorance and resistance I wrote financial systems into existence" — appeared at the bottom of our company stationery, since it is what we imagined we ourselves were doing. I mentioned that I'd pieced together some things I'd read about the show's creator and star, Lin-Manuel Miranda, to conclude not only that he'd attended my old high school, but that he'd developed his performing and playwriting skills as part of The Brick Prison Playhouse, the repertory group that my friends and I created there in the early 80's. (I had only recently become aware that The Brick Prison Playhouse still exists.) My colleague Boyma gave me a high-five on hearing that news.
At dinner the topic of childraising came up. Almost all of my colleagues were young and childless; I was the old man of the group. Thanks to nieces and nephews, godsons and -daughters, babysitting gigs and the like, everyone had some child-caregiving experience to share. Uncommonly kind and positive as this group was, their stories nevertheless tended toward the kids-are-frustrating-and-exhausting end of the spectrum. So I chimed in: everything worthwhile takes energy and effort; the rewards vastly outweigh the challenges; and as my mom told me when I first became a parent, it just keeps getting better. My colleague Oleg — the one other parent of the group — loved this sentiment so much he high-fived me.
To be clear, my usual number of unsolicited high-fives in a day is zero. April 9th, 2016 was a significant outlier.
---
Postscript. At the successful conclusion of the conference at Nasdaq's headquarters, Adam marched us three blocks uptown to the Richard Rodgers theater for a group viewing of Hamilton. It blew our minds — the show itself, of course, but also that Adam was even able to do this for all of us. Those were the hottest tickets in town, and the scarcest, and the priciest. To this day I have no idea how he did it.