Yay, it's the Cathy Lee Crosby/Ricardo Montalbán Wonder Woman TV movie from 1974, online for free (courtesy of AOL Video)!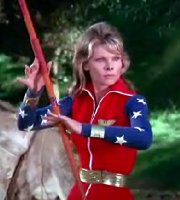 [Updated: inline video player removed due to errors in certain browsers. Click here to view the complete Cathy Lee Crosby Wonder Woman movie.]
[Updated again, 2 Jul 2010: Wonder Woman is no longer available at AOL (hasn't been for a while), but you can now see it on YouTube.]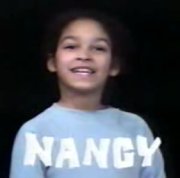 Cathy Lee in this movie was my second TV crush, after Nancy, the irrepressible nine-year-old from the original 1972 Zoom. Ah Nancy, the six-year-old in me yubbearns fubbor yubbou stubbill.
Hooray for the long tail, and — though I thought I'd never say this — hooray for AOL!
Now if only someone would put that other terrible TV movie from my childhood online somewhere: Stowaway to the Moon!