Who does this painting make you think of?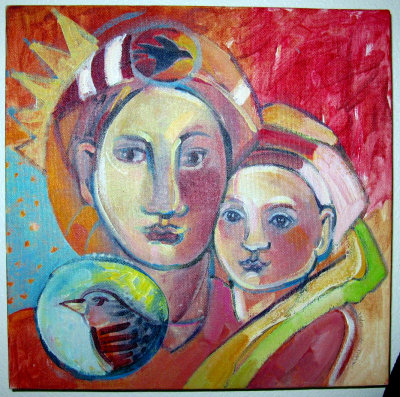 Did you answer, "Me and my dad?"
When we put this painting (by local artist and acquaintance Judy Morris) on the wall a few years ago, I commented to Andrea that it made me think of me and my dad, when I was a kid.
A short time later, we asked Jonah what it made him think of. He said, "Me and Daddy" — which made me wonder why I identified with the child in the picture and not the adult. I really did think it looked like a long-ago version of my dad and me — but no one else thought so. I really didn't think it looked anything like me and Jonah — but Jonah does.
So, is it in fact a magic "me and my dad" painting, altering the perceptions of all who view it?